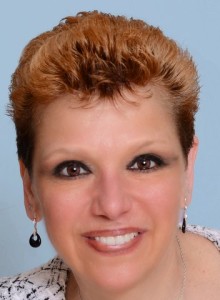 Geranda Projects Founder, Lucille Geraci-Miranda, brings a myriad of diversified experience that spans more than 30 years that includes corporate public affairs, nonprofit management, academia, volunteer leadership and consulting.  An accomplished professional, she is skilled at crafting and implementing successful fund development programs.   Her extensive integrated development experience has enabled her to lead development teams – regionally and locally – implement visionary plans to increase financial support and community awareness, build relationships with key stakeholders and plan and orchestrate special events.  She's "walked the walk"! Lucille holds a Master's Degree in Public Administration and Nonprofit Management from Pace University and a Bachelor of Science Degree in Business Administration from Concordia College. She has been part of the fabric of the Hudson Valley's philanthropic community for over 16 years but has also had a successful tenure at Con Edison in NYC.   As a long-time member of the Public Affairs team, Lucille served as a corporate giving officer.  Capitalizing on corporate and nonprofit partnerships, she promoted the company through cause-related marketing initiatives and coordinated community relations events. She managed Con Edison's annual corporate contributions program and budget, served as a media relations duty officer and served as rumor control/press phone liaison for the FEMA – Indian Point Emergency Response Team.
Serving on various boards and committees and working so closely with the hundreds of organizations Con Edison supported convinced Lucille to transition to working in the nonprofit sector in 2000 and became Director of Development for Hudson Valley Hospital Center.   Throughout her nonprofit career, Lucille has also served as Director of Development for the St. Agnes Hospital-Children's Rehabilitation Center, The Salvation Army in the Hudson Valley, Dominican Sisters Family Health Service and the Women's Enterprise Development Center.
She's been as an independent associate with Danosky & Associates, consultants in Philanthropic Engagement and spearheaded the creation of the Greater Mahopac – Carmel Chamber of Commerce's Nonprofit Council. Lucille has served as an Adjunct Professor in the Graduate and Undergraduate Programs for Media and Communication Arts at Pace University since 2005, was an instructor in the SUNY Purchase Fundraising Certificate Program and was Co-President of the Association of Development Officers (ADO), an organization dedicated to the advancement of fundraising and philanthropy in the Hudson Valley Region.
Lucille serves on the board of the Hudson Valley Gateway Chamber of Commerce and co-chairs its Nonprofit Committee. She continues to serve as a member of ADO as well as the Grant Professionals of Lower Hudson, the Yorktown Chamber of Commerce, the Circolo da Vinci, the Networking Professionals of Westchester, the Peekskill Rotary and Peekskill Agencies Together.